Monday, August 12th, 2013
BREAK IN THE QUIET: Solar activity has been low for weeks. The emergence of sunspots AR1817 and AR1818 could break the quiet. Both pose a threat for M-class solar flares. AR1817 has already produced one almost-M class eruption: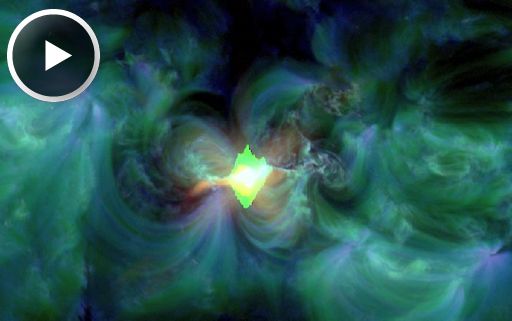 The C8-category flare was recorded by NASA's Solar Dynamics Observatory on August 11th at 2158 UT. Whether it is a herald of bigger things to come remains to be seen. AR1817 is almost directly facing Earth, so any eruptions this week will probably be geoeffective.
fr/spaceweather.com